Culture
---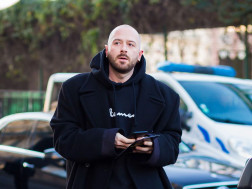 Demna's First-Ever Fragrance is On Its Way
''If somebody wonders how a Demna perfume would look like, it would definitely not smell how people would imagine,'' said Demna, asked to respond to online commentators wondering how and when Balenciaga will dive into fragrances. Demna Gvasalia is currently the creative director of Balenciaga and the co-founder of Vetements. 
1664269442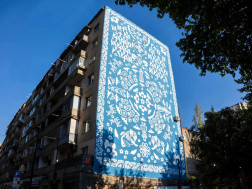 New Mural with Georgian Elements Unveiled on Bakhtrioni Street
The city fell in love with the work during the painting process."The inspiration for this mural came from Georgian traditional ornaments.I made a mix of old Georgian ornaments from books and composed a Georgian Blue Tablecloth that I spread on the wall. My goal was to show traditional ornaments in a modern art shape and space. As a bonus, there is a hidden story of a woman entrepreneur - a writer, a doctor, an agronomist, and a winemaker,'' said Tina Chertova.     
1664269373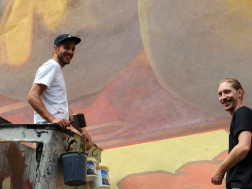 City Hall Allocates 500,000 GEL to Support Street Art
According to him, the said works not only color the city but also allow novice and experienced artists to present their creativity and vision."In the background of the infrastructural development of the capital city, its cultural appearance is also changing and is organically connected with street art.Georgian artists and curators saw the prospect of becoming an important part of the urban identity of cities and their attractiveness, following the example of Berlin and other European cities, and Street Art became an organic part of the urban culture of Western countries. We welcome and support this.In total, around 100 walls have been painted across the capital, among their authors are experienced foreign artists, famous Georgian artists and novice street artists, for whom this was a great challenge. Within the framework of the festival "Nikosa" and "Tbilisi Mural Fest", as well as several other organizations and independent artists, the works of different themes not only color the city but also create a platform where both novice and experienced artists have the opportunity to present their work,'' Kakha Kaladze said.The mayor of Tbilisi instructed the deputies to encourage street painting and to hold a meeting with young artists for this purpose."In 2019, we allocated approximately 100,000 GEL for the implementation of similar projects. These funds increase every year. We are ready to allocate 500,000 GEL to make Tbilisi even more colorful and to give young people the opportunity to develop their talents,'' noted the mayor of the capital.    
1664269287